The top 5 restaurants in Wroclaw as recommended by Meet My City guides
During our tours, Meet My City guides are often asked by hungry guests to recommend the best restaurants, bars and places to visit in Wroclaw. Today we share with you our top 5 city center eateries in Wroclaw. We have focused on establishments where you can sample a selection of traditional dishes from Polish cuisine, whilst enjoying the unique features of each place.
1. Konspira
Konspira is a very special dining experience, offering not only a great food but also an insight into Poland's communist history! The theme of the restaurant is based around Poland's communist history of the 1980s' and as such, the menu offers traditional Polish dishes like breaded pork chop, ribs on cabbage, sauerkraut and meat stew. Of course, vegetarians will also find something tasty in Konspira's menu - the absolute must have dish of Polish pierogi or jacket potato with gzik. 'Gizk' is a traditional dish from the Greater Poland region, made from white cheese mixed with sour cream, finely chopped spring onions and served with jacket potato. The name can be extremely challenging to pronounce for foreigners and both items together are called 'pyra z gzikiem' in the local dialect.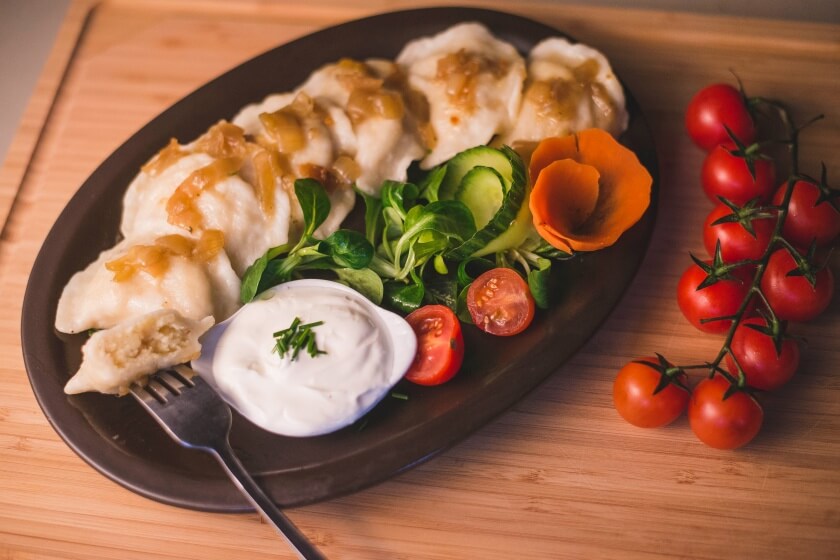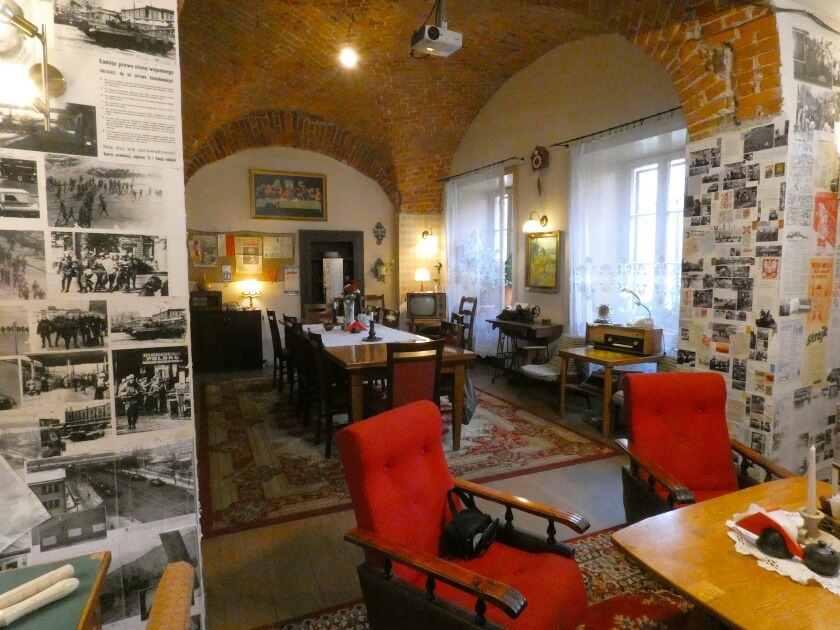 Although 1980's Poland was a time of empty shelves and rations cards, the portions in Konspira are huge and designed to fill up their hungriest guests. Extra tip – be sure to check the secret conspirators room hidden inside the restaurant and experience the atmosphere of communist Poland.
2. CK (Cesarsko -Królewska)
CK is an elegant restaurant located in the historic Old Gallows House on Wroclaw Market Square (Rynek). A good selection of Polish specialties are offered here and in particular we most definitely recommend the roasted duck with chanterelle sous & Silesian dumplings. For those who would rather go for a vegetarian option, the potato pancakes layered with spinach, served with a creamy tarragon sauce are very tasty indeed. CK consistently provides good service and great food & wine in a charming and elegant setting. The restaurant is also open for breakfast.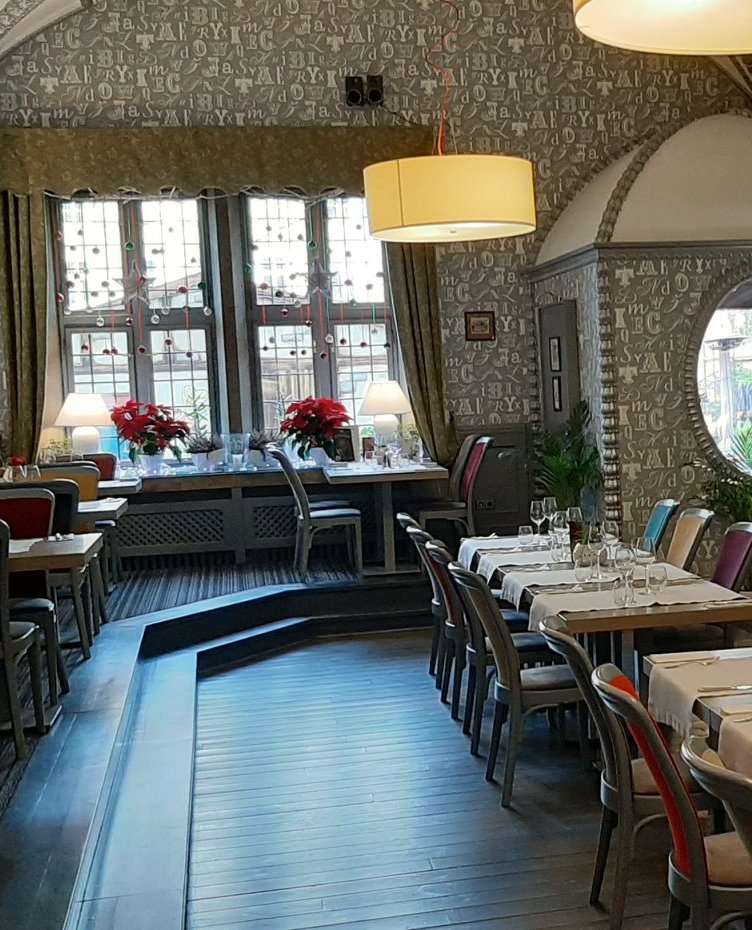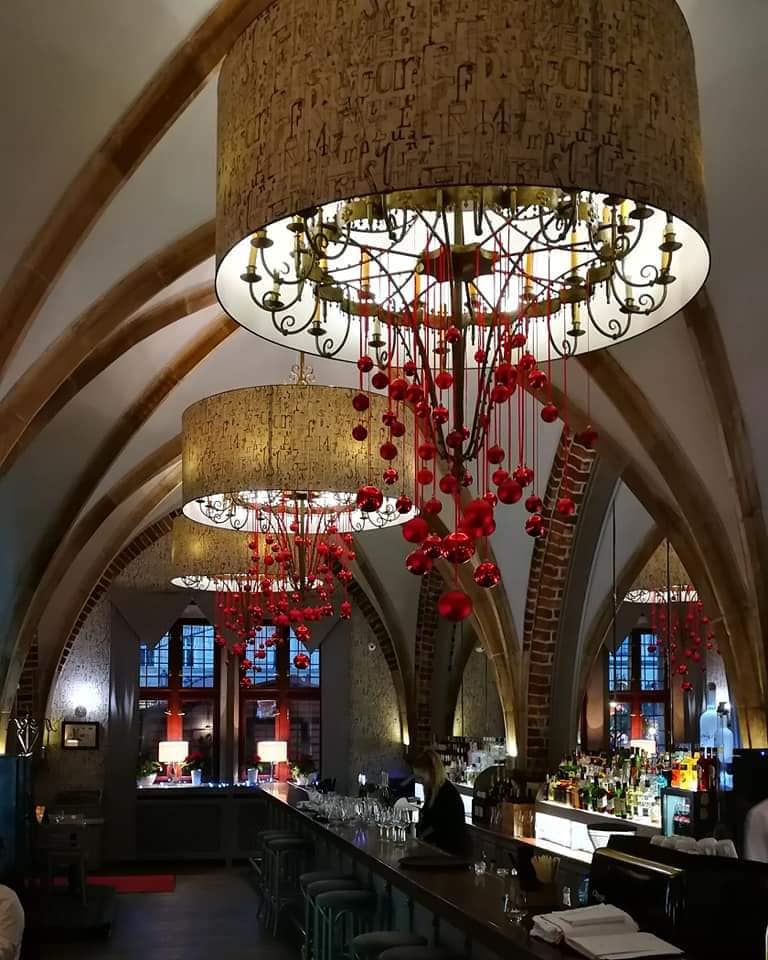 The Old Gallows House got its name after the gallows that stood there in the 16th century. Citizens sentenced to death ended their lives there - either by being hanged or decapitated. However, the second option was reserved for nobles rather than common criminals. With time the gallows were removed and convicts were subsequently taken to an execution place outside the city walls, which was accessed through Saint Dorothy's passage, adjacent to the building. The stunning tenement house inherited the name and it is still used today.
If you wish to enjoy a meal in the charming ambience of one of Wroclaw's most historic locations, we highly recommend CK.
3. Kurna Chata
Kurna Chata is a unique bistro style eatery offering a broad selection of Polish food served from breakfast until late dinner. The restaurant's interesting interior refers to traditional Polish farming huts and provides a very rural dining experience. The menu is fairly wide-ranging and includes both tasty veggie and meat options. Fantastic potato dumplings, stuffed with meat and served with forest mushroom sauce and sour cream have been an absolute hit over the many years Kurna Chata has been open. Also, their fried dumplings baked with cheese and Polish gnocchi (pyzy) served with fried sauerkraut provide great value for money!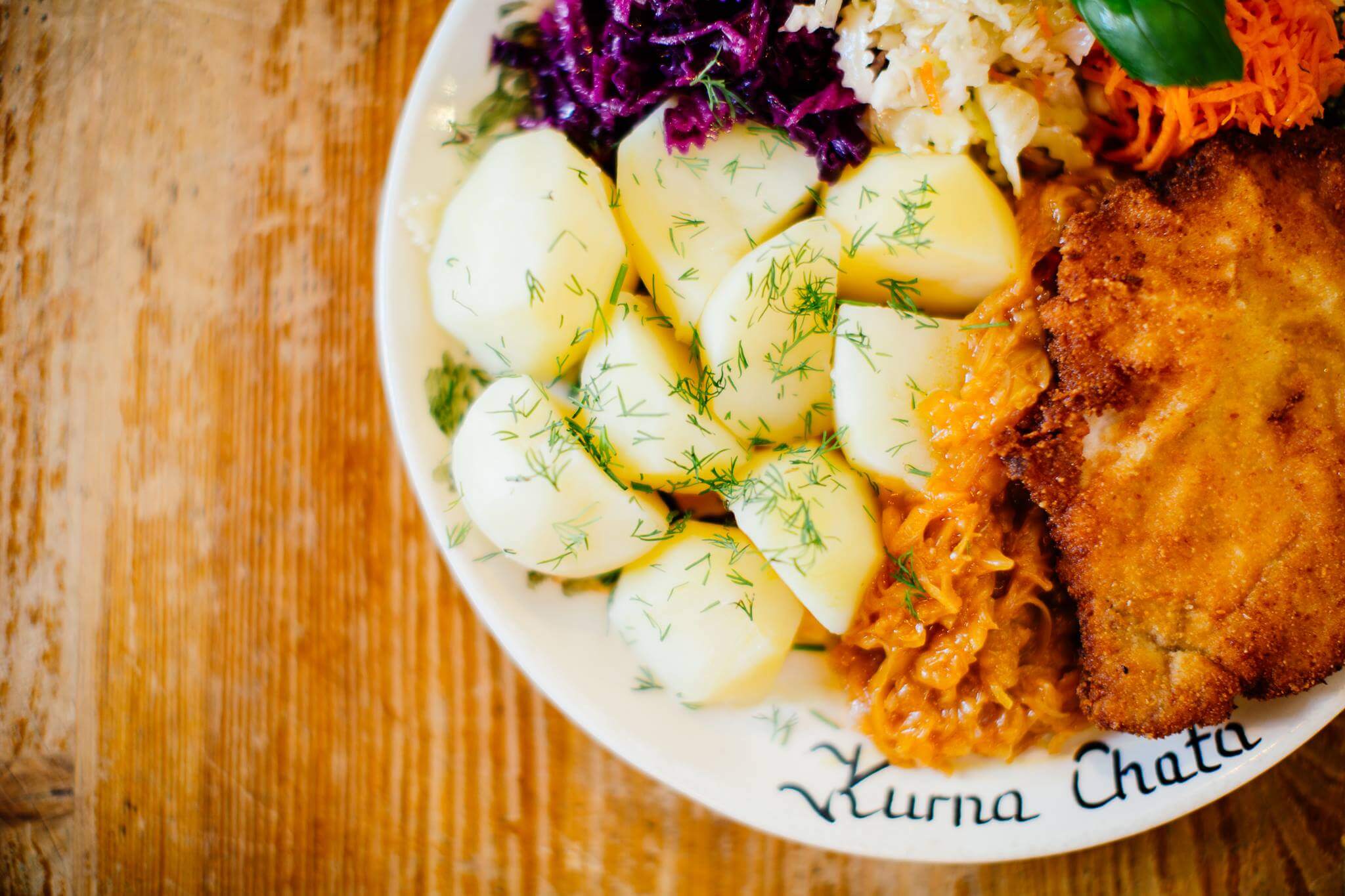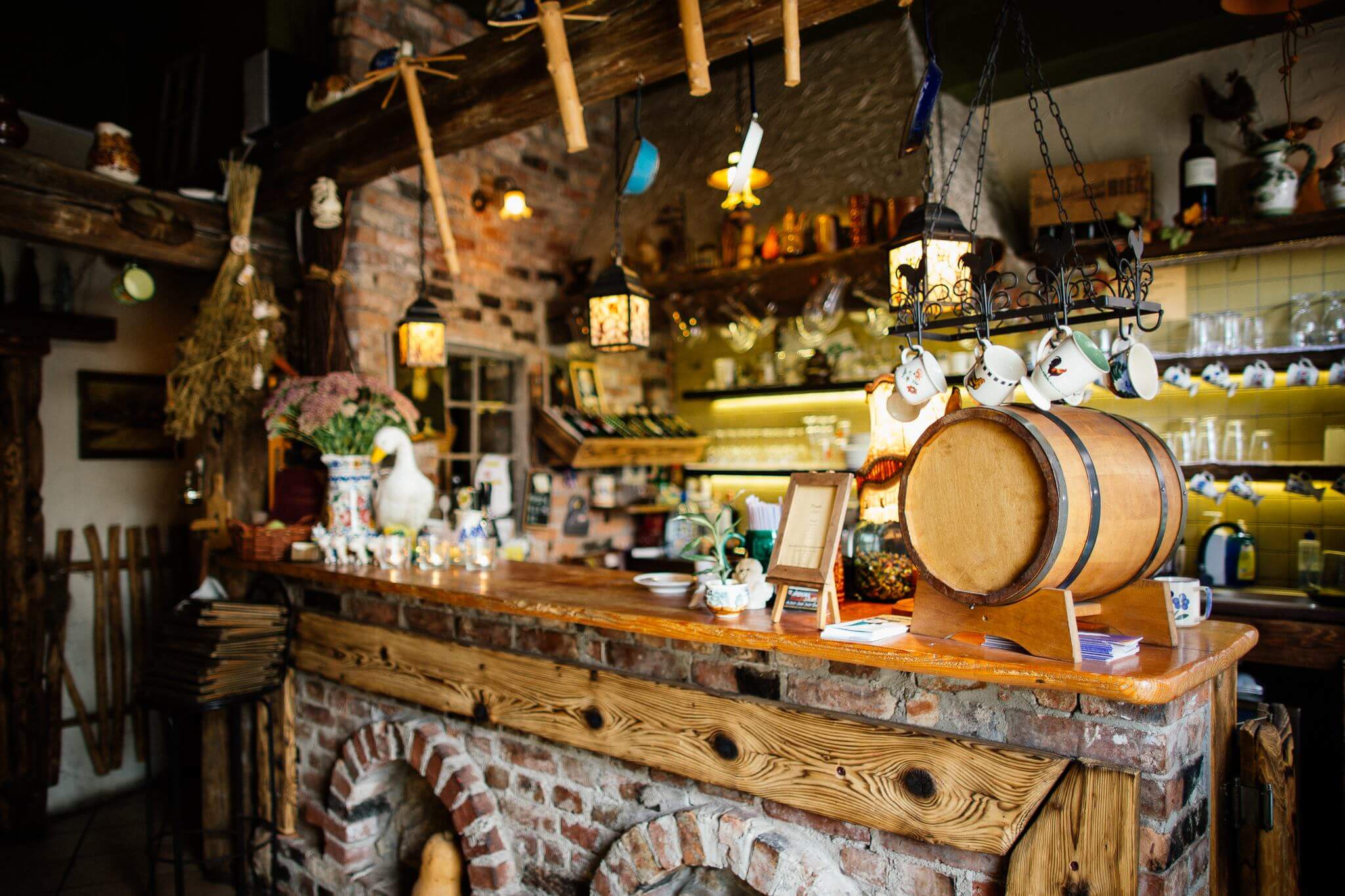 Did you know that Odrzanska Street where Kurna Chata is located, was a place for numerous taverns and famous for the most well-known brothel in the city throughout medieval times? Thanks to the latter, this part of the street was also called the Mount of Venus.
4. Przedwojenna
Przedwojenna is more of a pub for quick drinks and snacks than a place to celebrate your wedding anniversary whilst enjoying a fine dining experience. However, even with their simple menu (which is actually painted on the wall) you can experience an authentic pre-war atmosphere whilst enjoying steak tartare, sausages, baked potatoes and lots of draft beer, vodka & wine.
If you are looking for an authentic venue to have a quick bite that won't break the bank and is popular with locals, Przedwojenna is a great option when visiting Wroclaw's Market Square. You won't miss the chance as the pub is open almost 24/7, offering low prices and very friendly staff.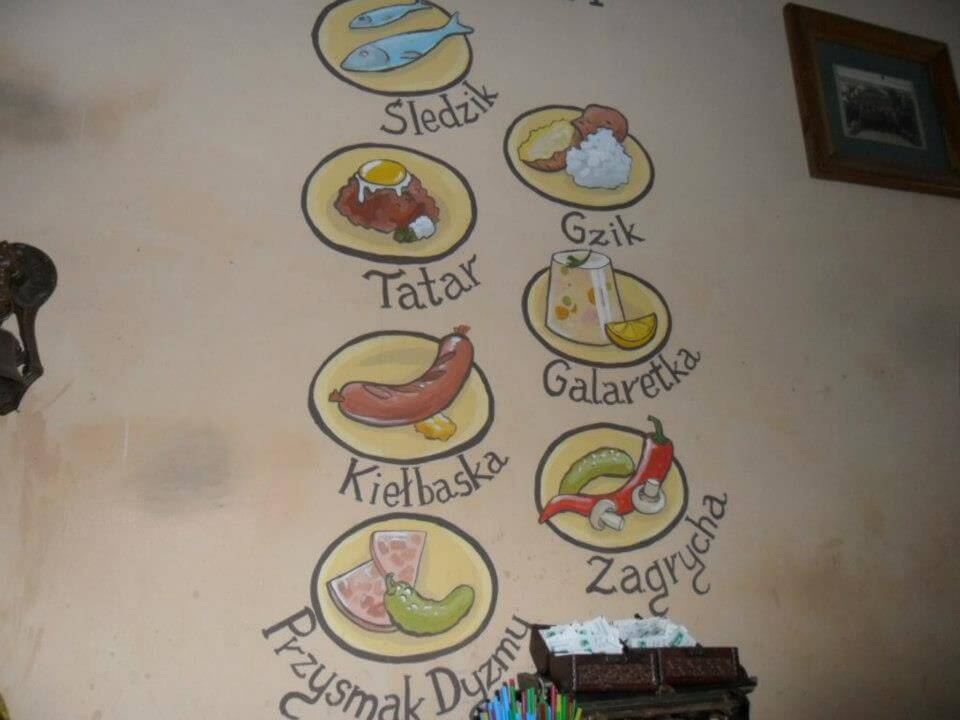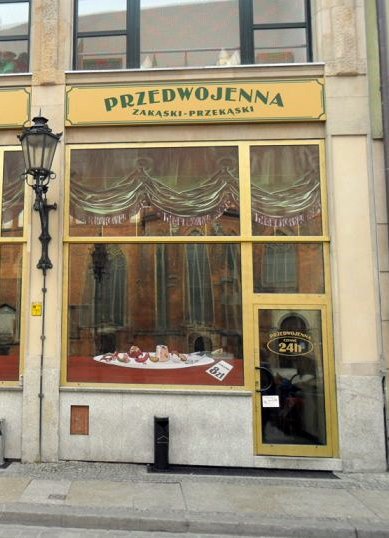 The pub is located just beside the Saint Elisabeth Basilica, where you can enjoy a panoramic view of Wroclaw from the top of the church tower. It is most definitely worth the effort to climb the 304 steps to the top, although perhaps before you have food & drinks at Przedwojenna ;)!
5. Pierogarnia Stary Młyn
Pierogarnia is not only one of the best places to taste traditional Polish pierogi in Wroclaw, but also where you can find a long list of dumplings served in different ways - baked in the oven, boiled or fried.
In addition to traditional dumplings such as Ruskie (cottage cheese, potatoes, caramelized onion), or those with cabbage and mushrooms, the menu also offers a great selection of different flavours. Dumplings with cheese and sundried tomato or with pieces of chicken fried in butter with spinach are definitely worth a try.
The portions are very large, but if you can still find place for desert, you have to try sweet shortcake pierogi! Benedyktyńskie with crispy, roasted almonds, cherries and chocolate are just delicious! ​
Although Pierogarnia is part of a chain, in our opinion it offers a good combination of fresh and homemade food at reasonable prices. From our experience, even in high season when the restaurant is always busy, you don't need to wait too long for your food. The staff are well organized and the food is consistently good.
Polish people just love Pierogi and eat them at almost every occasion. The tradition goes back hundreds of years and if you are in Poland, Pierogi is a must have dish!
Wroclaw trips must be with good, fresh, and tasty food. Visit one of the recommended places - or every one :)
In the next episode of the Meet My City blog, we will recommend our favorite places to have drink in Wroclaw.
Stay tuned!